Access to Data for Sustainable Cities
Our partners in this project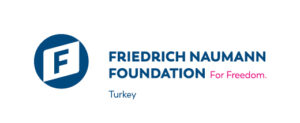 2021
"Access to Data for Sustainable City" is a democratization project aiming at improving innovation capacity in democratic civic governance in Turkey.
Access to Data for Sustainable Cities
TESEV Editor
2022-01-21T15:42:02+03:00
FNS funds our "Supporting Sustainable Cities" program since 2016. Every year, the project focuses on one central concept of sustainable city. The project, very successfully covered, so far, concepts like e-participation, women's participation, inclusive governance, innovation, data-based local policy making, and improving data ecosystems. Every year, through diverse activities (including trainings, workshops,  international conference, roundtables, policy briefs, field note, reports, web seminars, web interviews) the project reached diverse representatives of municipalities, public sector civil society organizations, academia, and private sector. In this program's sixth year, the  2021 project focuses on the central concept of the previous year's discussions and feed-back: access to data.
The project in 2021, advocates for open data for innovative methodologies, policies, and practices in cities with recommendations based on evidence deriving from international cases. As more and more Turkish cities are expressing interest in publishing open data portals, this is an important time to question what constitutes "open" and how we can improve ways to access data within these portals to support democratic participation in governance and advocacy.
The expected results of the project include a) increased knowledge on opportunities and limitations of open data, b) increased advocacy for improving open data for sustainable city c) increased capacity for innovation and democratic city governance.
Report: Access To Data For Sustainable City: An Overview on Disaster and Building Data
Previous projects of the program
Supporting Sustainable Cities – 2020: Improving Data Ecosystems for Sustainable Cities 
Supporting Sustainable Cities – 2019: Data-based Local Policy Making for Sustainable Cities
Supporting Sustainable Cities – 2018: Inclusive Governance for Sustainable Cities
Supporting Sustainable Cities – 2017: Women's Participation for Sustainable Cities
Supporting Sustainable Cities – 2016: e-Participation for Sustainable Cities
Paylaş