Prof. Dr. Aydın Uğur
Chair of the Executive Board
Executive Board
Prof.Dr. Aydın Uğur
Chair of the Executive Board
After having completed his secondary education at Istanbul St. Joseph High School and his undergraduate studies at the Middle East Technical University at the Department of Economics and Statistics in 1976, Aydın Uğur continued his postgraduate studies at Ecole des Hautes Etudes en Sciences Sociales in Paris. He received his master's (1983) and PhD (1986) degrees in Political Science from Ankara University Faculty of Political Science. Uğur, who worked at the Faculty of Communication at Ankara University (1981-1989) and at the French Speaking Department of Political Science and Public Administration at Marmara University (1989-1997), joined Istanbul Bilgi University since its foundation and held several administrative positions at this university. Having worked as the Dean of the Faculty of Communication between 1997 and 2004, he served as the founding director of the first Cultural Studies MA Programme in Turkey. Aydın Uğur also served as the Rector of the university between 2004 and 2009. Prof. Dr. Aydın Uğur, who is the author of numerous articles published nationally and internationally about the issues at the intersection of culture/politics/communication, has also been serving as the Dean of the Faculty of Social Sciences and Humanities alongside his faculty post at Istanbul Bilgi University's Department of Sociology since 2010. Aydın Uğur, lately focused his work on "alternative modernities" and issues of identity, has continuously scrutinized the subject of relation establishment between academia and social sciences.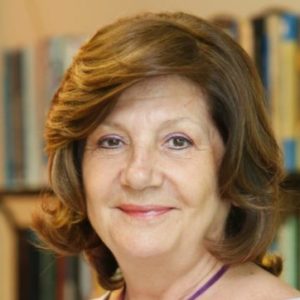 Necla Zarakol
Vice Chair of the Executive Board
Executive Board
Necla Zarakol
Vice Chair of the Executive Board
After she graduated from Ankara University Communication Faculty, she worked in TRT News Center for 10 years. After she left TRT, she worked as a senior reporter and manager in Güneş Neswspaper's Ankara and Istanbul bureau, which had the highest circulation for a period of time. After leaving journalism, she became the public relations director of a holding company. She served as a consultant/director for Istanbul Television from outside while she was the PR director of the largest advertising company at that time after her five years mission ended at the holding company. She published TÜSİAD's public media organ GÖRÜŞ while she continued her job at the advertising company. After she left, she worked for TÜSİAD for a little period of time and in 1993 she established her own company. She kept publishing GÖRÜŞ in her own company until 2004. In her 45 years of professional experience in the communications sector, she has also from time to time worked in the area of political communications and to this day also lectures at several universities. She served as a board member for 3 years in both TESEV and Özel Sektör Gönüllüler Derneği and 1 year in TÜHİD. She continues being a board member of Uluslararası Şeffaflık Derneği Turkey.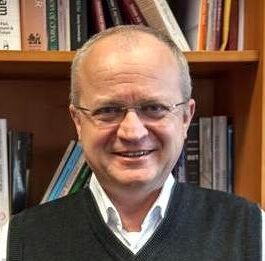 Prof. Dr. Ali Çarkoğlu
Vice Chair of the Executive Board
Executive Board
Prof. Dr. Ali Çarkoğlu
Vice Chair of the Executive Board
Ali Çarkoğlu is currently a professor of political science at Koç University in Istanbul. He received his Ph. D. at the State University of New York-Binghamton in 1994. He previously taught at Boğaziçi and Sabancı universities in Istanbul. He was a resident fellow in 2008-2009 at the Netherlands Institute for Advanced Study in the Humanities and Social Sciences (NIAS). He was elected as member to the Science Academy (https://en.bilimakademisi.org/ ) in 2013. His areas of research interest include voting behavior, public opinion and party politics in Turkey. He has taken part in teams of researchers conducting several surveys of public opinion on political Islam, philanthropy in Muslim countries, corruption, informality, attitudes towards EU membership and voting behavior in Turkey. His publications appeared in the International Journal of Communication, Political Geography, European Political Science Review, Democratization, European Journal of Political Research, International Journal of Press / Politics, Environmental Politics, Turkish Studies, New Perspectives on Turkey, South European Society and Politics, Middle Eastern Studies, Political Studies and in edited volumes. His book co-authored with Ersin Kalaycıoğlu appeared from Palgrave: The Rising Tide of Conservatism in Turkey (2009). He co-authored a report on philanthropic giving in Turkey with S. Erdem Aytaç which is published by the Third Sector Foundation of Turkey (TUSEV) in 2016 Individual Giving and Philanthropy in Turkey.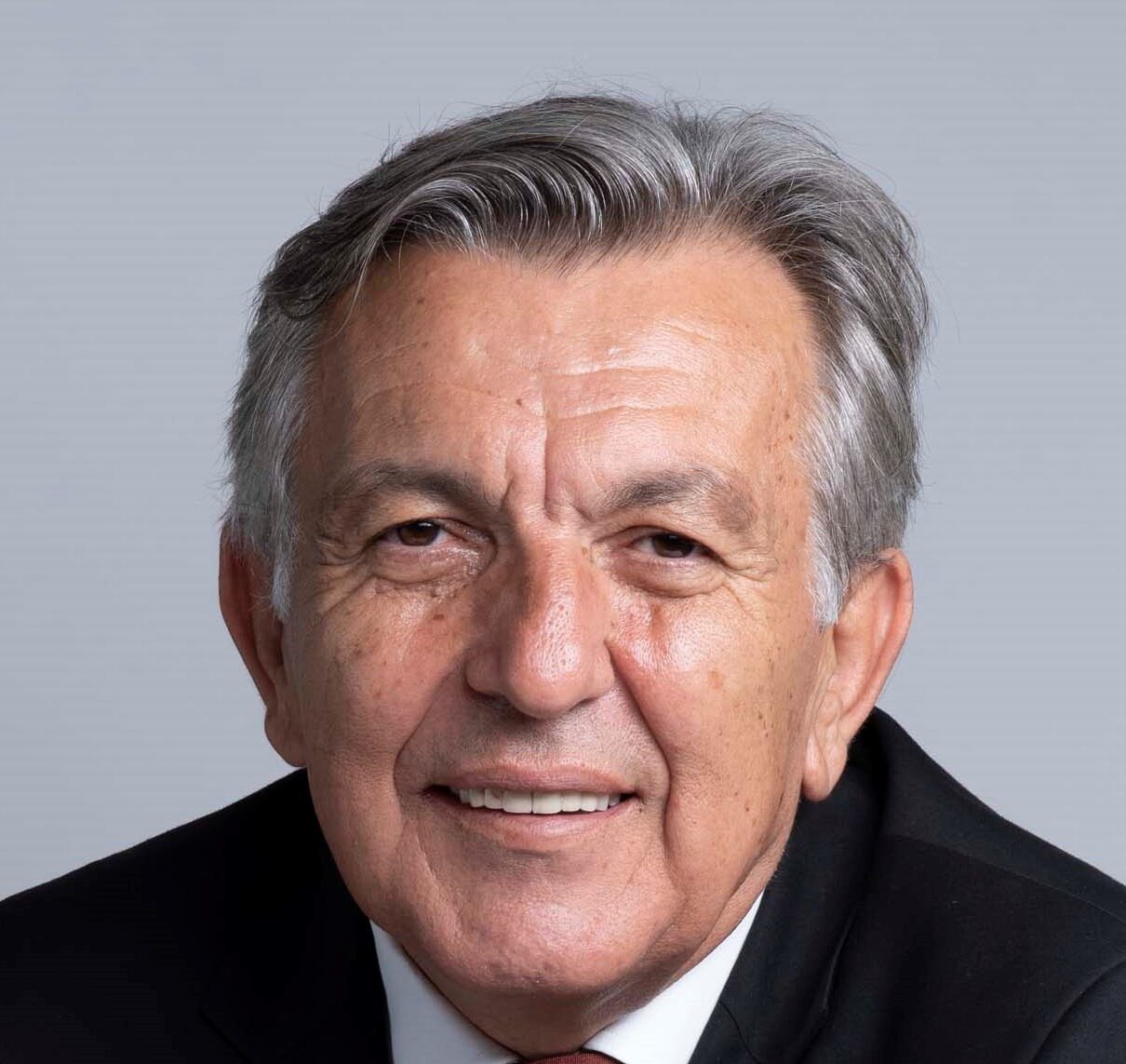 Bekir Ağırdır
Executive Board
Bekir Ağırdır
He was born in 1956 in Çal / Denizli. He graduated from METU / Faculty of Administrative Sciences, Department of Business Administration in 1979. Between 1979 and 2003, he worked as a manager in various industrial companies. He worked firstly as a Coordinator and then as a General Manager at the TARİH FOUNDATION between 2003-2005. Since 2005, he is the General Manager and a Member of the Board of Directors of KONDA Research and Consultancy Ltd. Şti.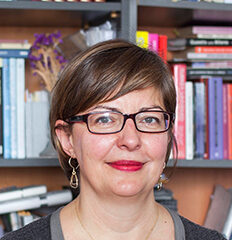 Prof. Dr. İpek Akpınar
Executive Board
Prof. Dr. İpek Akpınar
Ipek Akpınar is professor of architecture at Izmir Institute of Technology, and conducting architectural and urban design studios, lecturing master and graduate courses on the relations of architecture with urban and political context, cultural memory as well as social actors, ethics and cultural sustainability.
Following her bachelor (1990) and Master of Science (1993) studies at Istanbul Technical University – Department of Architecture, she has received her doctoral degree from University of London, University College, Bartlett School of Graduate Studies (2003) with her thesis entitled "The Rebuilding of Istanbul after the Plan of Henri Prost: from secularisation to Turkish Modernisation". Her collaborated international research project based on the personal archives of Henri Prost at Paris was exhibited and published. She is the author of Moonlight Monastery (2012) focusing on the identity and transformation of a former Greek island Cunda (Moshinisi) and the restoration of a Greek Monastery. Her research project on the transformation of a private house into museum within the context of the Bosphorus (2013) has been published as 10th Year of the Sabancı Museum. She is currently conducting a research on an Ottoman Levantine architect Alexandre Vallaury's Bosphorus mansion.
Her co-edited book (J. Mårtelius, G. Olsson, and E. Güngören) entitled Transformations of public space, Architecture and the visual arts in late Modern Istanbul 1950–80 is published from Swedish Research Institute in Spring 2021.
She is on the editorial board of JURD, a member on the advisory board of The UCL Urban Laboratory (2005), OCEAN Design Research Association and A/Z ITU Journal of Faculty of Architecture.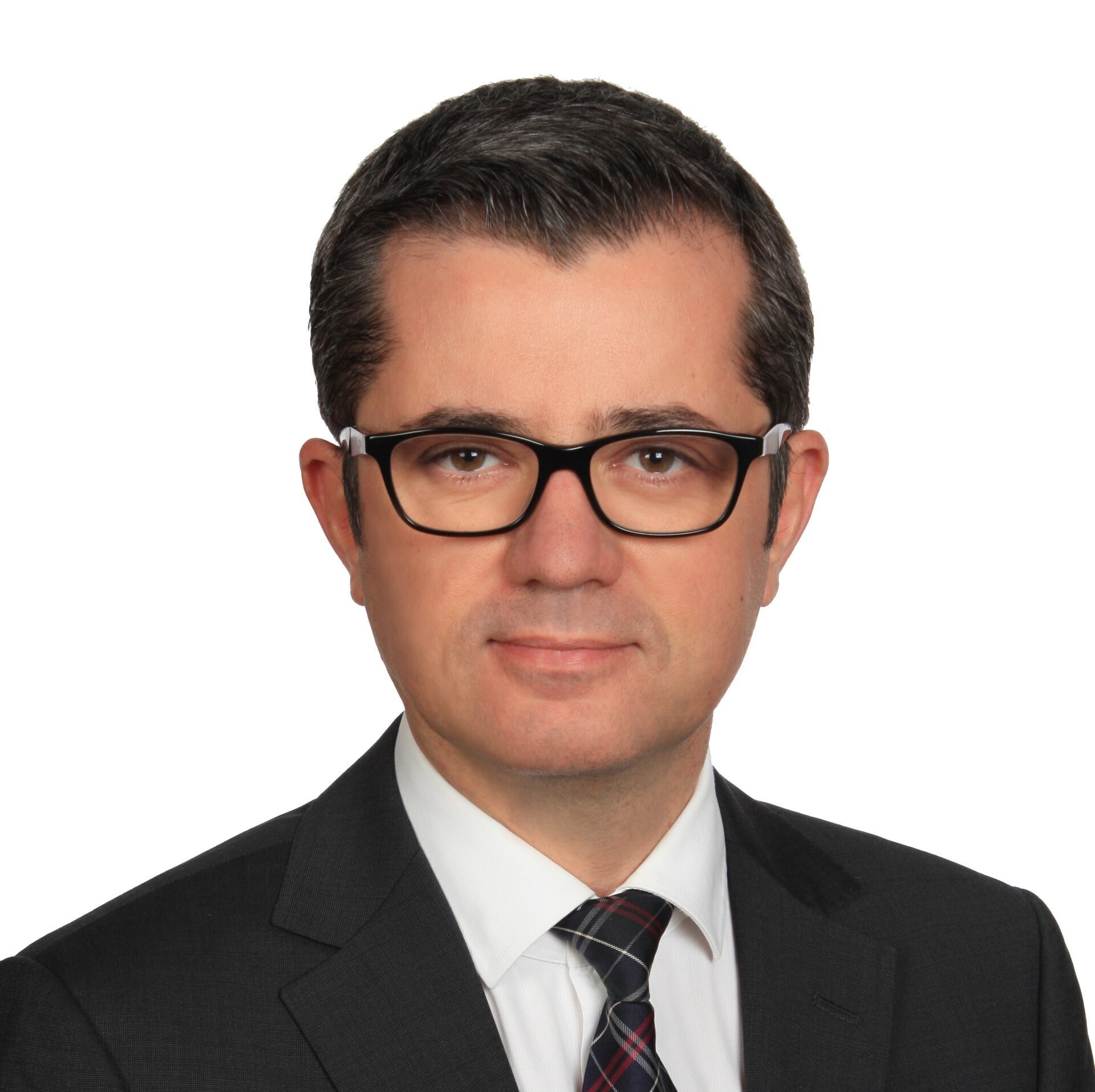 Devrim Çubukçu
Executive Board
Devrim Çubukçu
Devrim Çubukçu joined the Eczacıbaşı Group in 2015. Before his current position as Sustainability, Corporate and Government Affairs Coordinator, he served first as Vice President of Corporate Communications, then Advisor to the CEO and Chairman on Corporate and Government Affairs. He is also a member of the boards of Esan, Eczacıbaşı Monrol Nuclear Medicine – Egypt, and the Dr. Nejat F. Eczacıbaşı Foundation.
Besides his roles at the Eczacıbaşı Group, Çubukçu is the member of the World Economic Forum's Eurasia Policies Board. In DEIK (the Foreign Economic Relations Board of Turkey), he is Vice Chairman of the Germany Business Council and the board member of the UK Business Council. He also sits on the boards of TESEV, Turkish Economic and Social Studies Foundation; Kurumsal İlişkiler Enstitüsü, Corporate Relations Institute and OSGD, Private Sector Volunteers Association.
Devrim Çubukçu has 28 years of experience in Turkey and abroad. He studied his undergraduate degree in the Political Science and International Relations Department of Boğaziçi University and master's degree in the Economics Department of George Mason University, where he focused on electoral systems, public pressure groups and constitutional economics.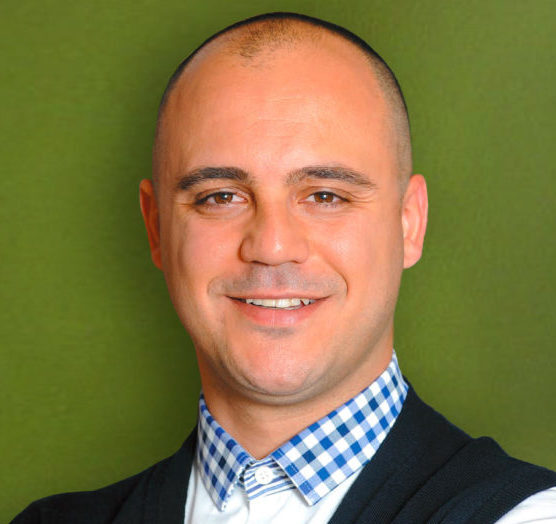 Dr. Gökhan Gündoğdu
Executive Board
Dr. Gökhan Gündoğdu
Gökhan Gündoğdu is a Turkish entrepreneur and philanthropist based in Istanbul, Turkey. He is the founder and Chairman of both Gündoğdu Holding Company and Gündoğdu Foundation. Mr. Gündoğdu received Global Education Award from International Academic Center of San Remo, Italy in 2012 in recognition of his visionary approach to early years education by creating International Children`s University Project. Gündoğdu received B.A. in Economics and Management from Hartwick College, Oneonta, NY, where he became members of the Omicron Delta Epsilon (International Honor Society in Economics), Sigma Beta Delta (International Honor Society in Business, Management and Administration) All American Scholar (United States Achievement Academy). He graduated from Çukurova University's Graduate School of Management with an M.B.A. and then completed his PhD at the same department. Mr. Gündoğdu is a alumni of YT/YA (Young Turkey/Young America) Exceptional Leader Program by the Atlantic Council. He currently contributes to the Council's cause as a Millenium Leadership Program "MLP" Board Member. In addition, he serves at many social and professional clubs such as TESOL International Association, TESEV, Black Tulip IKSV, Paul Harris Fellowship Program of Rotary International, Friends of High Line, Ordre Mondial des Gourmets Degustateurs, Istanbul Modern, La Chaine des Rotisseurs.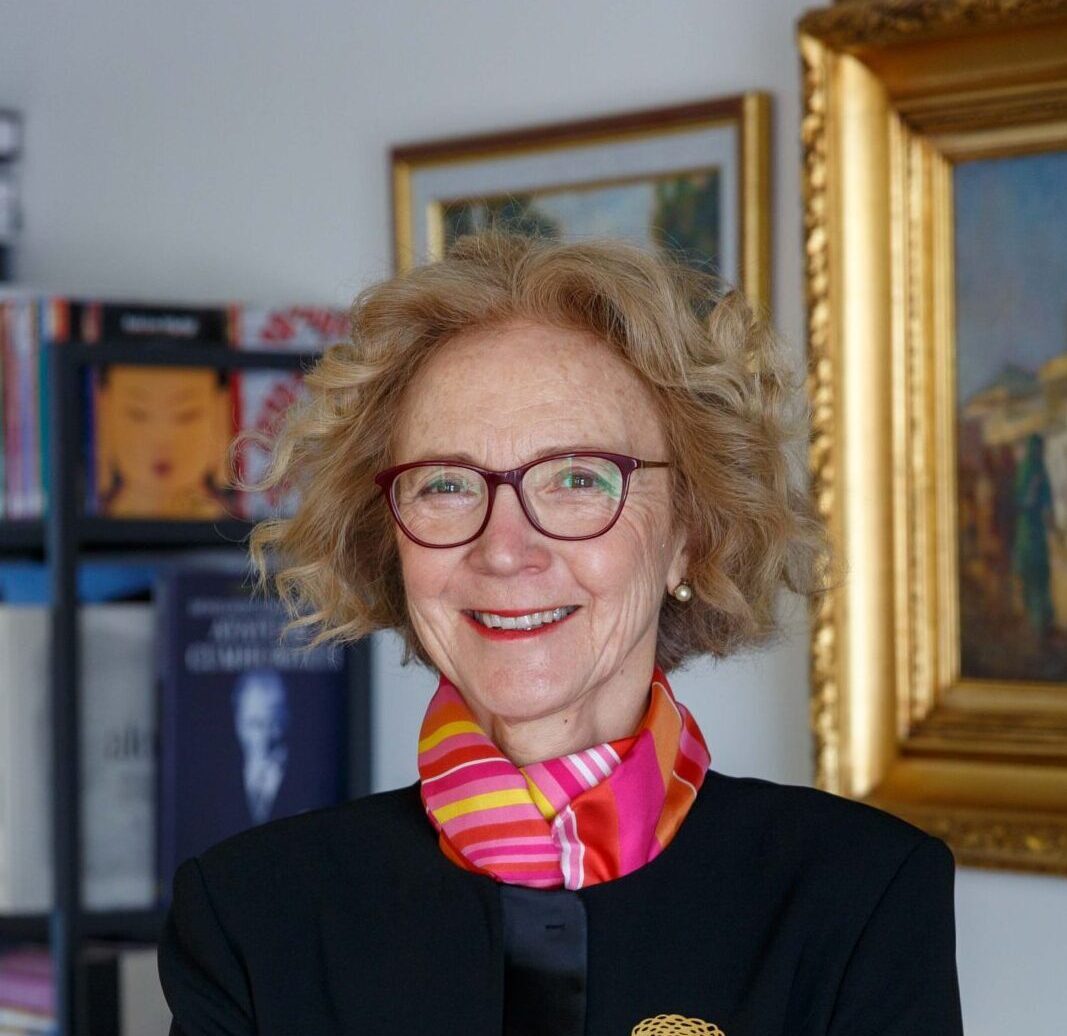 Tülay Güngen
Executive Board
Tülay Güngen
She is a graduate of Boğaziçi University, Electrical Engineering BSc in 1977 and Computer Science MSc in 1979.
From 1979 on she worked as a research engineer in Tübitak Marmara Research Institute, Gebze.
She worked at Interbank in various management positions in information technology department/subsidiary between 1985-1994.
She joined Yapı Kredi Bank in 1994 as the programme office director for Yapı Kredi 2000 Reengineering Programme then led the team in the establishment and management of the bank's call center in 1997-1999. She served as executive vice president for Alternative Delivery Channels, Retail Banking, Information Technology and Corporate Communications departments of the Bank, consecutively from 1999 to 2008.
She has been the board member and general manager of Yapı Kredi Culture Arts and Publishing Company since 2008.
She is on the Board of Trustees of Sağlık ve Eğitim Vakfı (Health and Education Foundation), on the Board of Directors of Geyre Foundation and a member of International Women's Forum Turkey (IWF).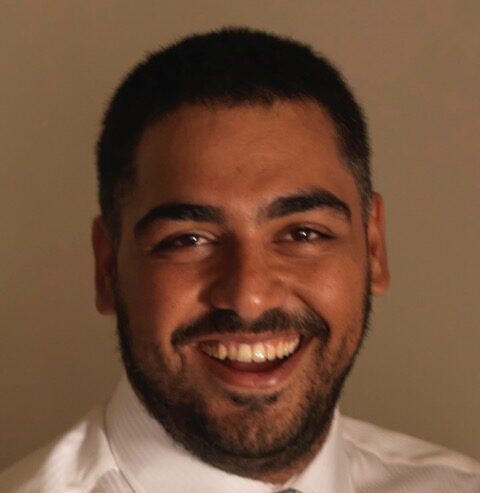 Dr. N. Kaan Karcılıoğlu
Executive Board
Dr. N. Kaan Karcılıoğlu
Attorney at Law. Graduated from Istanbul Bilgi University School of Law in 2001. Obtained LL.M. degree in 2005 on Law of Economics from the same institution, and Ph.D. on Criminal Law in 2016 from University of Istanbul. Between 2004 and 2012 he was a faculty member of Istanbul Bilgi University School of Law in Criminal Law and Criminal Procedure Department, and has numerous publications on criminal law and criminal procedure. He was a visiting researcher at University of Florence. He still lectures at Yeditepe University School of Law and Istanbul Bilgi University School of Law. Dr. Karcılıoğlu is admitted to Istanbul Bar Association and Turkish Union of Bar Associations since 2002. He is practicing law at Karcılıoğlu & Emrağ Law Office, a boutique law firm co-founded by him, which specializes on public law with special focus on criminal law and administrative law. He was secretary general of Press Council, board member of Vote and Beyond. He is a member of Fenerbahçe Sports Club, and a trustee of Turkish Economic and Social Studies Foundation.