Model: Empowering Civil Society for a More Democratic Local Governance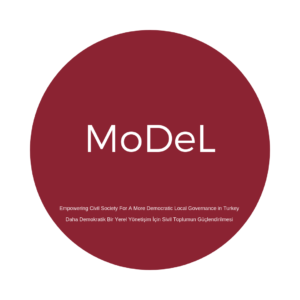 2018 - 2020
Empowering Civil Society for a More Democratic Local Governance (MoDeL) Project has been developed within the scope of Republic of Turkey and European Union supported Partnerships and Networks Grant Program for enhancing cooperation in between public sector and CSO's. The Project aims to empower civil society with increased municipal – civil society cooperation. Partners of the joint project conducted by TESEV are Şişli Municipality and Association of Union of Citizen Assemblies, while the associate is the Checks and Balances Network.
Model: Empowering Civil Society for a More Democratic Local Governance
TESEV
2023-06-16T16:50:49+03:00
In the first phase of the MoDeL project, a national evaluation report titled Strengthened Civil Society and Effective Cooperation in Democratic Urban Governance has been prepared, examining the challenges and opportunities for the municipality – CSO cooperation. For this report, a comprehensive national survey, local gap analysis studies for the target cities within the framework of EU and international good governance indicators, and local roundtable meetings with relevant stakeholders have been conducted. Subsequently, following the shortcomings that the report specifies, capacity building training videos for increased institutional governance and municipality-CSO cooperation have been prepared. In the third phase, MoDeL: Strategic Plan Monitoring and Participation Tool has been developed to facilitate democratic local governance with features for monitoring and evaluation and cooperation between municipalities and civil society. The project was implemented with the participation of Civil Society Organisations (CSO) and municipalities operating in Adana, Ankara (Yenimahalle), Burdur, Gaziantep, İstanbul (Maltepe), İzmir (Karşıyaka), Kars, Sinop, Van and Yalova. More cities joined the project including Metropolitan Municipalities of Istanbul, Ankara, İzmir, Balıkesir and Malatya, Şehitkamil in Gaziantep, and Büyükçekmece and Sultanbeyli in İstanbul.
MoDeL: Strategic Plan Monitoring and Participation Tool presents the five-year strategic plans, annual activity reports and performance programs of the municipalities and the goals, sub-goals, indicators and activities in these documents in a transparent, clear and interactive way. Compatibly, the tool also caters opportunities to civil society organizations to directly convey their cooperation proposal to the municipality. Doing so, the tool aims to monitor and evaluate which purposes the municipality has been able to meet and to what extent. The tool also aims to maintain the effective communication and interaction between CSO's and municipalities that has been provided throughout the project with participatory cooperation.
You can follow the project on Twitter MoDeL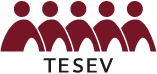 Paylaş