Urban 95: A Data-Based Policy Tool
Our partners in this project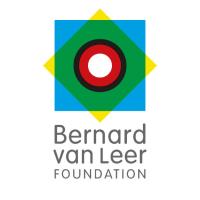 2016 - 2020
With the support of Bernard van Leer Foundation, and the Kadir Has University Istanbul Studies Center's cooperation, "Urban95: A Data-Based Policy Tool" project offers a platform which is designed to facilitate the spatial monitoring of education and health services for children and families. The project is currently being implemented in three participating provinces –Istanbul, İzmir, and Gaziantep.
By putting together an inventory of municipality services for children and families, and then displaying these over maps that show neighborhood assessed values (used as indicators of income/wealth) and age groups (as well as child ratios), the tool allows for the assessing the distribution of services in relation to locations where they are most needed. By allowing decision-makers to clearly assess the existing situation, the tool allows for data-based decision making on the provision of new services as needed.
Currently, the policy tool is only available in Turkish language (harita.kent95.org). It will soon be made available in English language, as well.