İstanbul 95: Assessment and Mapping of Istanbul District Municipalities' Services Targeting Young Children and Families
Our partners in this project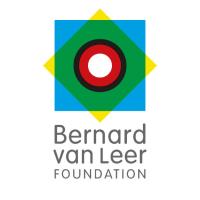 2016 - 2018
The Assessment and Mapping of Istanbul District Municipalities' Services Targeting Young Children and Families Project is the data-driven local policy making dimension of the Istanbul 95 program implemented by the Bernard Van Leer Foundation. The project aims to facilitate decision makers produce data-based policies.
TESEV, with the support of Bernard Van Leer Foundation and in cooperation with Kadir Has University Istanbul Studies Center, aims to develop a comprehensive inventory of district municipalities' social services for children and families within the framework of socio-economic differentiation of Istanbul districts and to develop policy recommendations for improving distribution and content of these services. The project consists of three stages. Firstly, districts of Istanbul were mapped on the basis of age groups and real estate value at neighborhood level, using Geographical Information Systems (GIS). Generated current and detailed maps clearly show the distribution of child population for each district and how education and income levels differ among districts and neighbourhoods. At the second stage, 39 district municipalities were interviewed and their services such as education, health, parks and green spaces and social assistance they provide for children and families were examined through a field study. At this stage, many variables, such as quality of the services, their administration and employees, and demographic characteristics of beneficiaries of these services were examined. All data collected and analyzed were mapped interactively and published on belediye.istanbul95.org for the use of particularly decision makers and all relevant stakeholders.
With further in depth interviews that were conducted beyond the inventory reviews, at the four pilot municipalities selected, again at this stage, a study was conducted to understand the shortcomings of the service providers and the needs of the targeted population expected to benefit from these services.
At the last stage, the results and maps of the first two stages were brought together and with the contribution of the opinions that came out in the municipal and civil society meetings held during the interim period of the project; policy proposals have been generated fort he distribution of social services according to the needs in districts and to improve service quality. Project report is available online.
Paylaş